Rhode Island makes a big breakthrough in wind energy by opening their first wind farm off the coast of famous Block Island. A total of 5 turbines have been built and they are expected to power almost 20,000 homes. This will officially be the first offshore wind farm that is going live in the United States,  a big accomplishment for a small state. The whole project cost about $300 million and was done by Deepwater Wind.
Jeff Grybowski, CEO of Deepwater Wind says, "offshore wind can be done in the United States. It has proven that the industry, and Deepwater as a company, can do what we say we can do."
Enough power for the whole island
This will truly set a great example for other states looking to replace their dying power systems with a functional form of alternative energy. Not only with this create tens of thousands of jobs in the near future, but now that we have a live model to work off of, we can truly refine our approach to offshore wind farms for the rest of the country.  It took nearly 2 years to complete this project and the farm is expected to have an output of 30 megawatts, which will be enough to meet the entire islands demand for power.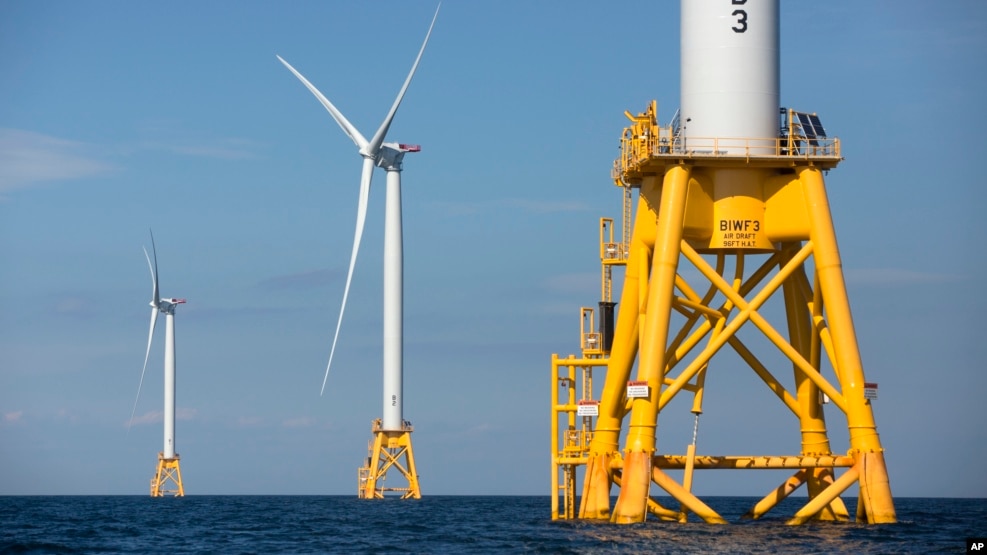 National Grid will be the current purchaser of the power, and they expect there to be some excess after completely powering Block Island, and they will be able to route that energy to the main state through a sub cable. Residents of the Island were all for this change, because current energy costs are taking a huge toll on these residents.
There were some that were worried about their fantastic ocean view being blocked, but with the turbines located 3 miles off the coast of the Island, everyone was kept happy. Currently many of these residents were operating on diesel generators.
Upcoming Projects
Other places that Deepwater Wind is attempting to close deals with is New York and Massachusetts, continuing around the northeastern coastlines. Negotiations are currently being worked on for building a wind farm that is 3 times as large as the Rhode Island wind farm to go off the coast of New York. There is also talks off the coast of Ocean City, Maryland to put a larger wind farm as well. Many of these aren't expected to be active for another 5 or more years.
After some final regulations with the Rhode Island farm, it was set to launch in November, but with a few minor delays it is expected to launch and begin spinning very soon. This is all part of an effort to bring high power costs down and to begin to address climate change.  Even the smallest state can make a big carbon footprint, and they have been presented with a great chance to make Rhode Island a more sustainable energy, and eco-friendly environment.