What is Solar Energy?
Solar energy or solar power is essentially using the sun and transferring the light into a source that can be used to power our electronics.  Renewable resources are set to be the way of the future, and solar is leading the way among forms of alternative energy.  Photo voltaic panels, or PV, are the objects that are installed on the roof of your home. A process then takes place within the PV panel to transfer the sun's energy into a source of electricty to power your home.
The process involves Photons ionizing the semiconductor material within the solar panel, causing the electrons to free themselves from their atomic bond. The electrons are then forced to go in a certain direction, which then creates your source of electricity, which is then powered to your home or business.
Cost of Solar Panels and a Solar System
Over the last decade, the cost of installing a solar system at your house has drastically decreased. This chart from the Solar Energy Industries Association shows that the cost of a solar installation has decreased by almost 33% in the past decade.
This, along with the fact that many states are providing tax breaks and credits for installing the solar systems in your home, is sure to spark some demand for this shift towards a renewable source of energy.
Set up is fairly easy, and it is pretty simple to get a consultation on whether or not your house is a good candidate for a solar installation. Even while the upfront costs are still a bit costly, with the average system possibly running around $10,000, the long term benefits far outweigh the disadvantages of a solar system, due to the fact that your investment will be paid off, and eventually earn you money throughout the length of your mortgage. Not only that, on average your home's value will increase anywhere from 5-15% just from installing the solar panels.
Advantages of Solar Energy
The initial advantages of solar energy or a solar system should be fairly obvious, considering its a renewable resource and eliminates dependency on fossil fuels like coal and oil.  Many of the other benefits should be really intriguing to homeowners.  Being able to cut your electric bill anywhere from 50-70% just from the solar installation is a great kicker.  Not only do you get to pocket some extra money every month, but you are actually taking steps to help reduce your carbon footprint on the Earth, which should be a bit of a consolation prize.
The systems are only getting more efficient as more research and development goes into solar energy industry, which is always good for you. For those that haven't heard Elon Musk's solar giant Solar City is currently developing a solar system that will go onto the roof of your home, but will look essentially like a normal roof. For those that are resisting the switch due to the big ugly PV panel that has to be attached to your roof, this should be fantastic news. Also if you like making money while saving money (who doesn't) a lot of counties will actually pay you back for unused or excess power you generate back into the grid!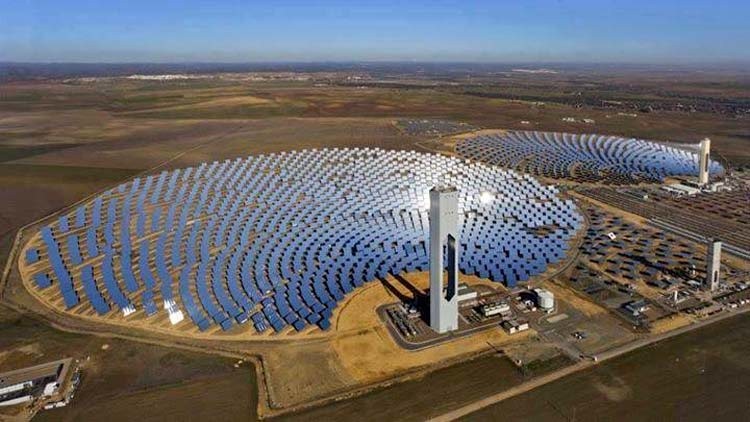 Your first solar, DIY or Solar System?
For those that aren't ready to sink the big investment into installing solar on your home, there are still some other solutions out there. There are DIY solar panel guides all over that you can try yourself if you are somewhat handy. The full starter kits are probably the best route for most homeowners to go. You may not be able to power your entire house on these small setups, but they can still be truly beneficial for powering certain small appliances our outdoor electrical units.
Check out our post of a DIY system you can install here.
There are also many different products you can purchase, that many of you may already have. Things like solar powered outdoor lights, string lights, and lamps all exist and are really selling way across online platforms. Even though these are small steps, every step is a good step towards reducing your carbon footprint and help towards the switch to renewable resources. We pay our electric companies billions of dollars and it is time to start putting some of that money back into our wallet.
However if you are ready to make the step towards a solar installation for your home and you really do see the advantages of solar, here is how you know you are ready:
You have an electric bill over $150 every month
Your home is a good candidate for a solar system. Zillow gives most homes a rating on their sun score, so check that out if you aren't sure, however a consultation will always be more accurate.
You truly want to make an effort towards reducing your carbon footprint and moving towards renewable resources
You are tired of giving thousands per year to electric companies, when making an investment in solar energy now will increase your homes value and essentially pay you in the long term.